It seems so crazy that once upon a time, WWE Raw was appointment television.
Prior to the creation of SWO Productions, it had honestly been years since I had watched an episode of Raw. Since starting this site, however, I've been there almost every week to stay on the pulse of all of WWE's shows' goings-on. I've just been trying to stay up to date!
It's becoming very… regrettable. I remember when I would review episodes early on and I honestly enjoyed what they were giving me. I would get comments praising my relative positivity against other reviewers who just seemed to bemoan their viewing experience.
But man, several months in, and I know why people who watch this show weekly struggle to contain their disdain.
Last night, I was optimistic when I turned Raw on. And then the very first superstar I saw was Charlotte. Instant buzzkill.
But I'll get more into this at a later date. Let's rate some talent!
---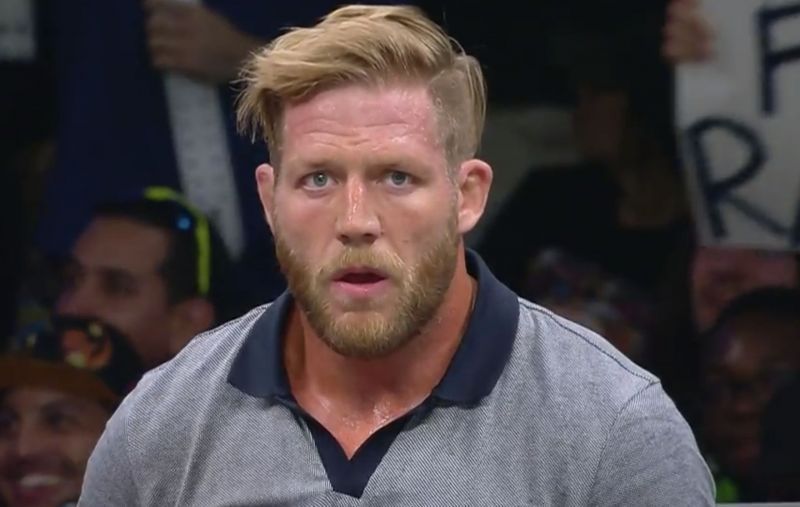 JAKE HAGER
STEW'S THOUGHTS
LOOK: 8/10 – Hager is a big dude and relatively handsome. He's not on the upper echelon of wrestling looks, but he's remarkable even by most wrestlers' standards, and you would definitely take note of him on the street.
CHARISMA: 3.5/10 – Heck, I'm probably higher on Hager than a lot of other folks simply because his run as World Heavyweight Champion in WWE was darn entertaining. I have always remembered his talking about how his hometown was offering a Jack Swagger sandwich "and it tastes like freedom". But he's never had any other particularly good moments, and he has often been saddled with Zeb Coulter or Chris Jericho as a mouthpiece for a reason.
RINGWORK: 5.5/10 – While not necessarily bad or anything–he's pretty smooth and has good moves–Hager is a bit of a bore and is kind of plodding. He is GOOD at what he does, but not particularly entertaining, if that makes sense.
THOUGHTS: 17/30 When Swagger was a WWECW guy and then World Heavyweight Champion, I enjoyed and saw a lot of promise in him. Since then, however, he's fallen into just being another guy, and he never really grew. He certainly doesn't feel like he would or should be anywhere near a main event ever again.
---
CHARLOTTE
STEW'S THOUGHTS
LOOK: 9.5 – Charlotte is a monster in the women's division, as she towers over almost everyone and has clearly more defined musculature than most of her peers. She is unforgettable when you see her, especially when she is in there with someone she dwarves, like Alexa Bliss or Sasha Banks.
CHARISMA: 4 – This is hard to judge. Charlotte is definitively capable with a microphone. She occasionally sounds stunted or uncertain of herself, but she's good more often than not. The problem is that she will never, ever work as a babyface because most fans are legitimately sick of her, and even as a heel, she doesn't know how to do much more than "I'm better than you; I'm a Flair; blah blah blah". WWE currently leaning into the fans' dislike of her is making this even WORSE, as she is getting serious 2011 era Michael Cole "Go Away" heat.
RINGWORK: 7.5 – Very good, if not quite up to the level of some of her contemporaries. If Charlotte had come around in almost any other era, she would be regarded as one of the best women workers of all time, but plying her trade on the same shows as Sasha, Bayley, Asuka, Io Shirai, Becky Lynch, Shayna Baszler and others reminds you of her place in the pecking order.
THOUGHTS: 21 – It's not that Charlotte doesn't DESERVE to be a main eventer in the women's division. She clearly does and has the tools. It's just that WWE treats her as if she is lightyears beyond her peers when that just isn't true. She is a truly great talent, but when was the last time she had a storyline that wasn't centered around her winning/defending a championship? It's like WWE is afraid to give her midcard angles if she's around. And she had NO BUSINESS WHATSOEVER going over Asuka or Rhea Ripley at those two WrestleManias. It's a shame that someone of her talent is so annoying through so little fault of her own, but Charlotte's ring music hitting on Raw is typically my cue to shut the TV off and go talk to my wife for a bit.
---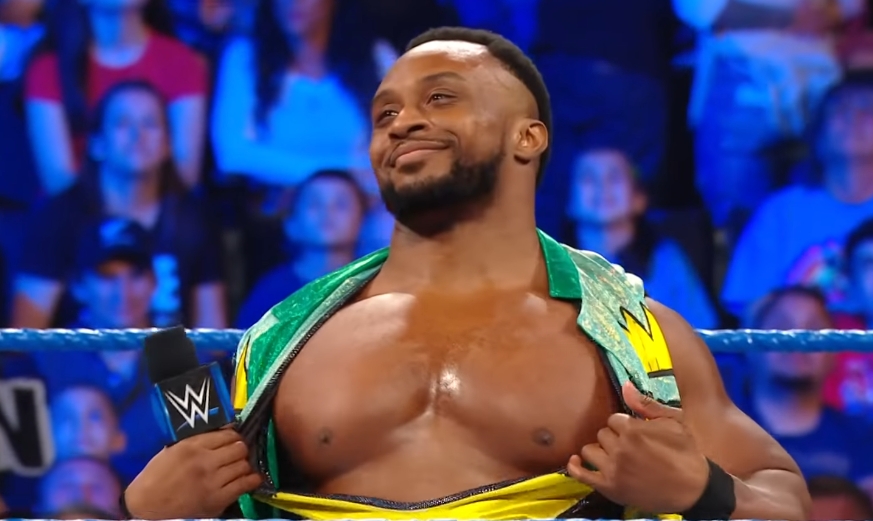 BIG E
STEW'S THOUGHTS
LOOK: 7.5 – Big E is a thicc boi who is clearly very strong. And his face is wildly expressive. He can tell whole stories with his eyes. If he was a half a foot taller, he would be a perfect 10. But even for a dude as swole as he is, Big E is ironically a bit on the short side. He's apparently not even six foot, which seems nuts.
CHARISMA: 9 – Who would have guessed this about 7 years ago? Big E was just a silent strong man for so long before the New Day formed, and WOW was the experience with E night-and-day since then. All three members of the New Day more than held their own on the microphone, but E was a straight revelation with it. The man is hilarious and so very genuine. I'm glad to see as a solo act he is still embracing his fun-loving side, but he's also getting to do more serious stuff, too. He may be one of the most underrated ever.
RINGWORK: 7.5 – I would say that E is SLIGHTLY lesser than his former tag partners in terms of ringwork, but boy… it's a negligible difference if any. During their run, how many times did the New Day put on the Match Of The Night for any given show? I'd never be able to keep track. And while it's true E had a tag partner and a great foil team (like The Bar, The Usos, etc) to work with for a lot of those nights, he was as much to credit as anyone else.
THOUGHTS: 24 – Holy crap, I have Big E as a 24, and that's with my holding back a bit on Ringwork because I was judging on a tag team curve. That's huge! I'm relatively sure WWE is slowly building their way there, but get this guy in the main event ASAP! I fully expect E to not only be Roman Reigns' SummerSlam opponent, but also the guy to pry the belt from his grasp. There's literally no other reason they took the IC Title off of him so soon. If E was 6'4, or if his solo match quality equals his tag standards, he'd have one of the All-Time scores.
---
Man, Big E really needs to be a main eventer. And Charlotte needs a solid Midgard rehab stint. And Jake Hager… actually, he's fine where he is, as The Guy In The Inner Circle I Forget About Most Of The Time.
As always, let us know who you want to see us do in the future, and comment to let us know where you'd rank these folks!
Until next time… take care!