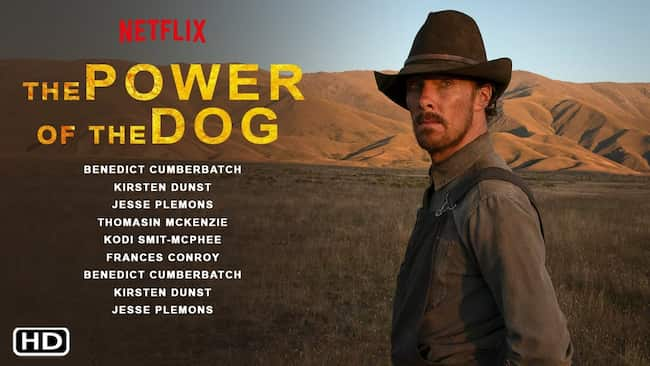 Phew, what a heavy ride this film is! This is not by any means a "feel good" film. It's a rough, take no prisoners, assault on the emotions. Not just for one character either. Basically every lead character has a defining arc of pain and loss throughout the entire film.

Speaking of characters, what an incredible cast Jane Campion has assembled! Benedict Cumberbatch (Phil) and Jesse Plemons (George) are hardened cattle driving ranchers, wildly successful, and feared when they ride into town, Phil moreso than George. George has a soft spot for Innkeeper and restaurant owner Rose, played to perfection by Kirsten Dunst. Rose and her son Peter (played by relative newcomer, Kodi Smit-McPhee) a young man who seems overly sensitive, perhaps homosexual (it's never said outright, but it can be inferred).

I'm not going to go into the entire plot and story, because you really need to watch this turn of the twentieth century Western drama to fully appreciate all the nuances that go into the building of characters and their relationships with each other as well as themselves.

Hatred, fear, alcoholism, and mental abuse are driven hard by all the characters, like the ranchers drive cattle throughout the movie. I mean, The Power of the Dog is an emotional downward spiral into the hard and difficult life of living in the barely settled West. Not to mention the added difficulty of burying deep, dark, personal secrets that were completely unacceptable at the time.

To say this film will be in the running for numerous Academy Award nominations (and wins) would be the understatement of the year. I'm hoping that, if it gets a physical copy release, it's done by The Criterion Collection so that there will be numerous interviews, commentaries, and behind the scenes footage and thoughts that this caliper of film deserves.

Don't miss out while The Power of the Dog is streaming on Netflix. I does not disappoint!