Welcome back to my incredibly self-indulgent "History of the SWO" article series.
The point of this series has been that I always want any fans of our site to feel like friends of mine. SWO Productions may be about pop culture news and opinions, but it's also about us. I value your input in the comments, and I want you to feel like you know the man behind the words, just as I want to know everyone who enjoys our site!
And over the last three articles in this series (links to each across those last few words!), I've given the history of how the SWO came to be, from my earliest creative endeavors as a child up through my published efforts over at 411Mania.
But there was one final, noteworthy stop between here and there.
As many of you may know, I used to be a co-host and co-founder of the podcast Ghosts of the Stratosphere. And in October of 2020, that site and podcast shut down. I've gotten a lot of "What happened?" messages since our first announcements, and aside from the people involved who know, I tried to respond very diplomatically with some "We just decided to go our separate ways".
I will get into… somewhat more depth here!
But yes, I was plugging away on 411Mania for the past several years, and I was spending a decent chunk of my downtime playing Dungeons & Dragons with Andy Larson, Rob Josebeck, Zack Josebeck, and others. I had met them all through my high school friend Chad Smith, with whom I reconnected after he moved back from Baltimore. What started as a group of folks with whom to play Ultimate Frisbee turned into Andy drafting me into his D&D group.
During some downtime at my 2017 Halloween party, Rob and Andy and I came up with an idea: we would start a comic book podcast. What fun!
Shortly after Halloween, we met up at Andy's house before D&D one night and discussed the viability of it all. We decided on a format and topics and some loose ideas. We brought in Chad as a co-host to the show. And things just started moving! Rob bowed out as an active participant due to his schedule, but would continue supporting us behind the scenes with occasional guest spots or articles.
In late February 2018, The Ghosts of the Stratosphere was born!
Our site–the now-defunct gotstratosphere.com–went up and we released our first episode… which was not the first one we recorded, but the first one with which we found the quality to be almost adequate! Things were happening!
Over time, we picked up a routine, settled on the pattern for the show, ascertained better recording equipment, and made sure to publish new articles every single day. As the show improved, it grew. We purchased a booth at Three Rivers Con to promote ourselves (where we would be positioned right next to the talented and way-more-friendly-than-we-deserved Russ Braun). Then at Wizard World Pittsburgh, we were invited in to host a live recording of our show! It isn't as impressive as it sounds; due to problems with each of our schedules that weekend, we went from the 3pm Saturday spot we were offered to a last-event-of-the-night spot on Friday. I think we had two people in attendance for our first ever live episode.
We persevered, though, and promised we would eventually laugh at the time only two people came to see us! Andy and I made it out to just one day of New York City Comic Con in 2019. We had to get in as normal folk, but while there, we got several interviews with comic talent for the show. In February of 2020, we were invited to C2E2 in Chicago as press, though only Chad and I attended.
We grew and grew. We spent large chunks of our time when not recording discussing and planning out the show in a group text. We talked constantly about what we could make happen and what we could add. And during all of this, our site saw more and more visitors every day. By the end of August 2020, it had more visitors than it had had for all of 2019! Everything seemed to be blowing up in the good way!
But within two months of my celebratory Tweet regarding that, it would all be gone… blown up in the bad way. So yeah… "what happened", indeed?
Well, website and C2E2 success aside, 2020 wasn't a great year for The Ghosts from almost the word "go". The beginning of the end was actually January third, though it would stretch out several months!
As I sit here and search just the start of a phrase, "Never Go Into…", the Internet's fourth default result already has the advice I needed back in October 2017: "…Business With Friends". It was in fact a bad idea, at least for us. There was a lot of stress and disagreement and arguing when we weren't recording (and sometimes when we were), almost like the three of us were perfecting our roles for a future Behind The Microphone documentary. From early January through mid-June, things became increasingly untenable between us. What should have been easy enough to settle disputes over pictures posted on our personal Facebooks, or the format of games on the show, or the sound quality of the show were increasingly vitriolic.
In June, everything finally went nuclear between the three of us after a particularly rough week. The whole Ghosts experiment continued sputtering along at minimum capacity for another two and a half months after that day… until it had the very damnedest ending.
In early September, I was talking to Andy, and I said I wanted to put my own personal pride aside and do my part to patch the show back together. I wasn't looking for any sacrifices on either of their parts and was willing to do whatever I could on my end to help get everything back to at least close to what it was. I was only 33% of what was needed, but I was throwing my 33% in to try to repair the whole. I was ready to get past all of our problems and aim for a resolution.
Andy was very appreciative of this at the time! Or he seemed to be. Because then, four days of radio silence later, Andy just sent an email that he was unilaterally going to shut it all down. No one else was given any say in the fate–I actually offered to buy the rights to the show and site from him to keep it all from getting erased, but he refused.
Why? I don't know. I sure would like to! But any attempts I have made to see what I could do or what happened have been unequivocally rebuffed with little more than a "I don't want to talk about it".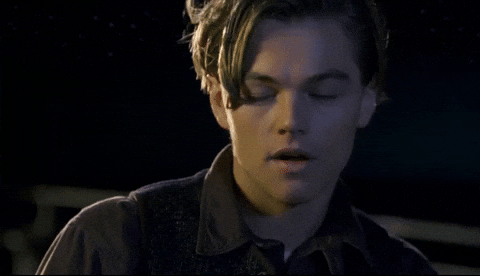 I'm not getting into specifics, because there are four sides to every story: my side, Andy's side, Chad's side, and the truth (which, COINCIDENTALLY, is just My Side again in this case because I am just and honorable and have all the receipts). Since I am the only one here with a voice, going into just my 25% (er… 50%. 33%…?) doesn't seem fair.
Regardless, in the waning weeks of the Ghosts, I had people already in my ear telling me I needed to shoot off from the cancerous environment and start my own project. Before I had even received word that the former venture was being shut down, my next step was already well into consideration…
And that brings us to here! Stew World Order Productions! It's felt like such a long, strange journey in my life, but one that was always going to end up here. Elementary school newspapers to movies of action figures to joint creative writing universes to dumb fan fiction to contributing to a popular website to podcasting. And finally, to here. My own public venture of creativity and entertainment! As of now, we're mostly pop culture news and opinion. Will there be a new podcast or YouTube series in our future? Stay tuned!
(Oh! I should do something with that… Stay tew… stay stoo… Stay Stewned?
Not as good as I'd hoped
I'll work on it)
As I said at the top here, I never intended SWO Productions to be me talking at you. Everything here is about the conversation. I want you to feel involved in everything we do here, whether that's talking horror movies, wrestling, comic books, or pop culture news. I'm not above you; we're in this together! So let me know about your creative pursuits! What have you done that has shaped who you are today? What projects do you have going on in your life?
Share with the class; I'm always looking for other great ventures to promote.
Anyway, yeah… I hope this series wasn't too far outside the norm of reviewing comic book or wrestling shows, and I hope you enjoyed the peek behind the curtain.
Until next time… take care!