I am a bit late on this, what with it being January 13th and all, but I'll let you in on a secret: this isn't really MY idea.
You see, these annual awards are the brainchild of 411mania.com, where each of the contributors makes a list, then each day one new category is unveiled to see who voted for what. I actually wrote this WEEKS ago, but I didn't want to jump my other site's results by too much, so I held off.
But their Advent Calendar of Wrestling Awards is nearing its conclusion, so I thought this is a fine time to jump in and share my thoughts with all of you here. Are you ready for the best of the best (and, on some occasions, the worst of the worst)?
---
BIGGEST DISAPPOINTMENT
5. Several months of no NJPW
4. Charlotte defeating Rhea Ripley at WrestleMania
3. Retribution's sputtering out and directionlessness
2. ANOTHER year of the men's MITB briefcase not really achieving anything for anyone new
1. No crowds for ¾ of the year! – An empty WrestleMania taking place in a gym? Orange Cassidy getting a big push in front of no crowd? Come on, man. How could it be anything else? Watching wrestling this year felt freakishly weird, and while AEW did well enough by having talent act as fans and WWE eventually gave us the Thunderdome, it was a ROUGH couple of months.
BEST NON-WRESTLER
5. John Cone
4. Nigel McGuinness
3. Don Callis
2. Arn Anderson
1. Tony Schiavone – This was by far the hardest category to do because… there are just so few relevant people in wrestling who don't at least occasionally wrestle these days. In a world without Dario Cueto, this isn't an easy category. Have to give it to Tony, though, who provides the voice of AEW and was so damn fun in those skits with Britt Baker.
TAG TEAM OF THE YEAR
5. Breezango
4. The New Day
3. The Young Bucks
2. The Street Profits
1. FTR – First, I know Breezango is such a weird inclusion, but I was SO HAPPY for each of those guys to finally get gold; it was a highlight of the year for me. But I couldn't think of anyone besides FTR to include here, as they spent much of the year on top of the best tag team division in the world. When they arrived in AEW, they were immediately treated as… ahem… Top Guys, and we all started remembering what made they so great back in the NXT days (it wasn't Icy Hot skits).
WORST MAJOR SHOW OF THE YEAR
5. Elimination Chamber
4. Backlash 2020
3. NXT Takeover In Your House
2. The Horror Show At Extreme Rules
1. WWE Super Showdown 2020 – LET ME PREFACE THIS BY SAYING I THOUGHT 2020 WAS A STAND-OUT YEAR FOR BIG SHOWS. I really did. There are only TWO shows this year I outright disliked, and #3-5 are just some of the shows I thought were GOOD, but a little weaker than the rest. I honestly kept scrolling back and forth after writing down Super Showdown and Extreme Rules. That said, this was another easy call. It HAD to be Super Showdown. Brock squashing Ricochet. Goldberg squashing The Fiend. It was crap booking and only had one decent match. What a mess.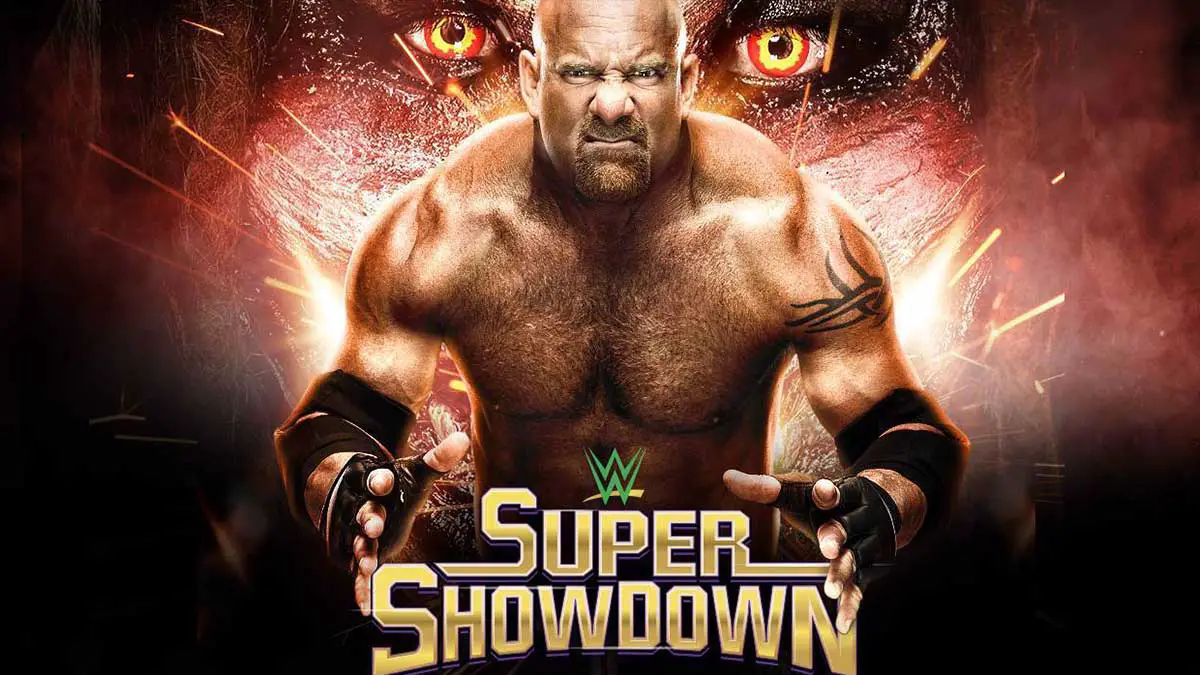 BEST MAJOR SHOW OF THE YEAR
5. Takeover Portland
4. Takeover 30
3. Double or Nothing
2. Hell In A Cell
1. WrestleMania 36 – Wrestlemania was… weird this year. It was two night's long! It took place in an empty gymnasium (except when it was taking place in a Boneyard or in The Fiend's magical void)! It had cinematic matches. It really didn't FEEL like Wrestlemania, and will always be a part of history as "Oh, the COVID one". But still… it was a pretty good show! The Boneyard match was fantastic, and while I didn't love Fiend/Cena, a lot of folks did. The women's title matches were both really good, even if you don't care for the results. The strange ladder match that saw three singles wrestlers fighting for the tag titles was still tremendous. For being a strange aberration, it was a LOT of fun.
BEST PROMOTION
5. MLW
4. NJPW
3. AEW
2. Impact
1. WWE – I know, I know. I am unapologetically a WWE fan, especially when that promotion includes NXT, which—demo be damned—is still my favorite wrestling on the planet. Raw and Smackdown are what they are, but NXT and the PPV shows were generally pretty great this year (even with NXT having a bit of a blip mid-year). I enjoy Impact's Women's Division (and the general whackiness of some of their stuff) and AEW's tag team scene, but for me? Yeah, I still like WWE the most. Especially in an aberrant year for NJPW.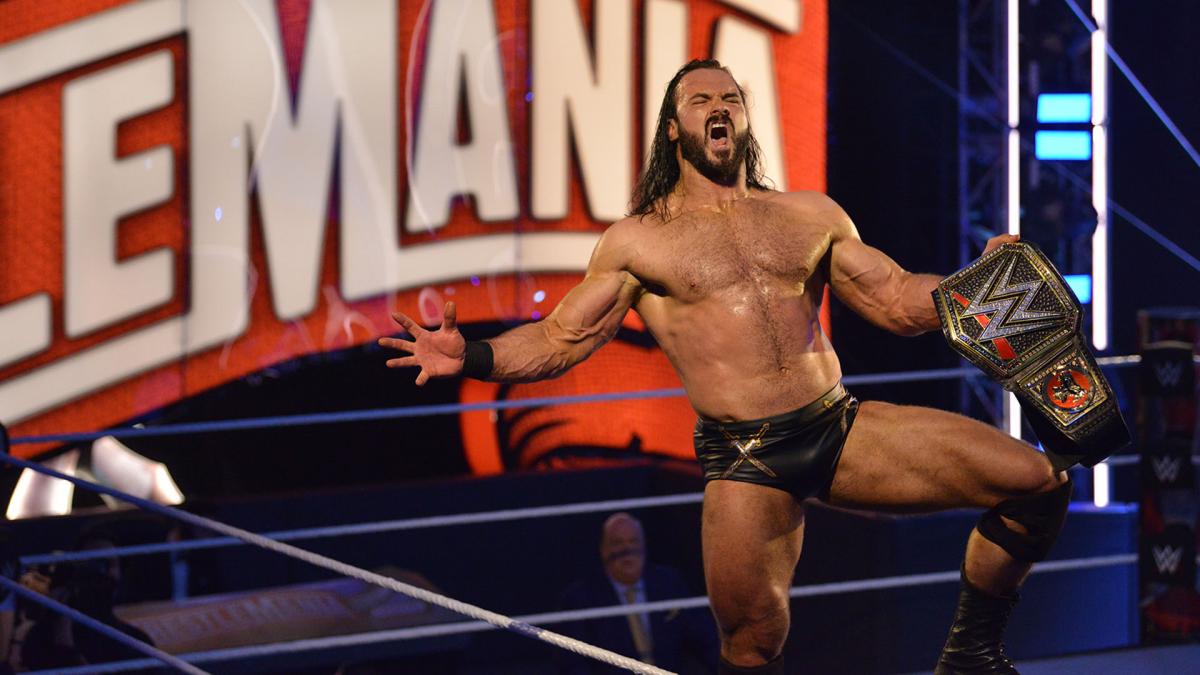 BEST PERFORMER
5. Kenny Omega
4. Kyle O'Reilly
3. Sasha Banks
2. Io Shirai
1. Finn Balor – For the record, Pentagon and PAC would both be in the top 5 if they hadn't missed so much time in AEW due to travel restrictions during the pandemic. Love both of those guys. But for me, Finn's year felt like Johnny Gargano's from a year or two ago. He just put on match after match after match. I never cared about Damien Priest… until Finn pulled a great encounter out of him. Never had an affinity for Timothy Thatcher… until he and Finn tried to murder each other. The hour long iron man match? The subsequent sudden death match with Cole? Finn and O'Reilly going to war? All fantastic stuff. NXT Finn is the god damn man, and he proved to WWE fans that he is SO MUCH more than The Demon.
BEST WEEKLY TV SHOW
5. Raw
4. Smackdown
3. Impact
2. AEW Dynamite
1. NXT – NXT had a wild year. A strong start, kind of a lull in the middle in the "Here Comes Karrion Kross" era, and then it finished about as high as it has ever been. And man, with AEW and NXT pushing each other, both shows were fantastic all year. Honestly, we are all winners as long as they keep competing and that means NXT gives us stuff like Halloween Havoc and Great American Bash and hour long 4 man iron man matches on weekly TV. But for me? I watch NXT when they air and catch up with AEW later.
MATCH OF THE YEAR
5. Hangman Page & Kenny Omega vs The Young Bucks (Revolution)
4. NXT North American Title ladder match (Takeover XXX)
3. Sasha Banks vs Bayley (Hell In A Cell)
2. Io Shirai vs Rhea Ripley (NXT TV)
1. The amalgam Money In The Bank ladder match[es] – I just… give me this. We are unlikely to ever have a match like this again, with both the men's and women's matches occurring simultaneously. A lot of it was comedy, a lot of it had decent action. King Corbin tried to murder people and it was hand-waved away. I watched this match over and over more than any other in 2020 because it genuinely brought me such joy. It was dumb, chaotic fun. You might have hated it, but I was a fan. Too bad that the follow up in regards to the men's match was SO BAD, and the women's follow up did not result in any actual cash in attempts or teases. But I'll always be able to rewatch this and smile.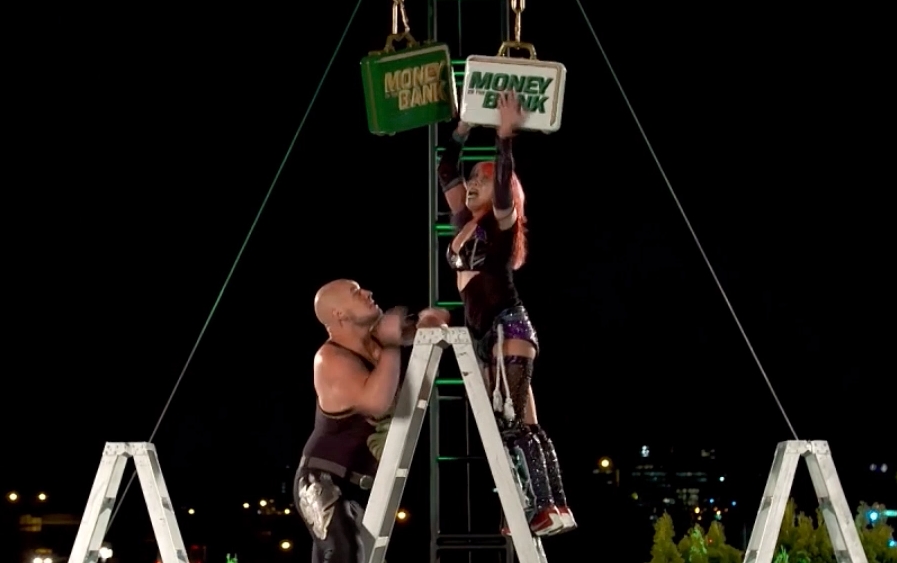 MOST OVERRATED (i.e., wrestlers with a spot on the card their current talent doesn't earn)
5. Jay White
4. King Corbin
3. Elias
2. Karrion Kross
1. Chris Jericho – Chris Jericho is one of the most UNDERrated wrestlers of all time. And if I were to name my favorites ever, he'd be no lower than top four for me. And maybe it's because of that that I'm grading him so harshly, but Chris Jericho was still treated as a main event talent in 2020, and that was absurd. He looks like a trailer park grandma, and his ability to go in the ring is just slightly better than said grandma's. Dude is still WILDLY entertaining in speaking roles, of course—you don't lose that—but he shouldn't be a main eventer at this stage; he probably shouldn't be anything more than a pure mouthpiece. It does seem like he fell out of the main event as the year went on, at least.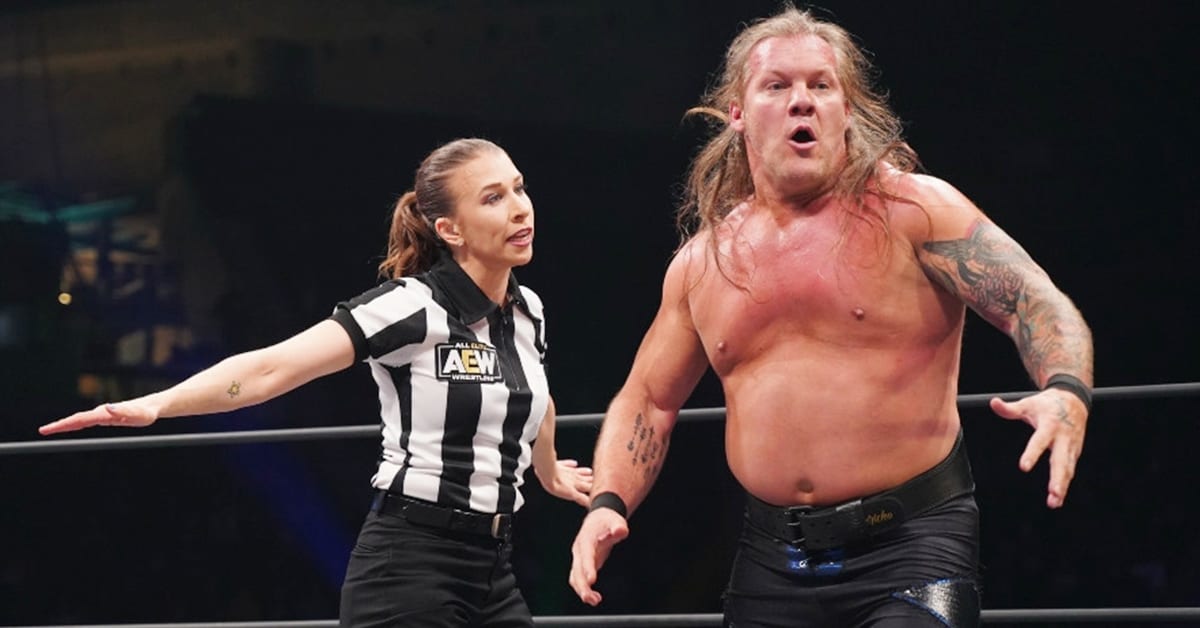 MOST UNDERRATED (i.e., talent who should be used better than they are)
5. Dakota Kai
4. Drew Gulak
3. John Morrison
2. Cameron Grimes
1. Pentagon & Rey Fenix – It feels like these guys just kind of exist in the AEW midcard and always feel on the verge of something big… but it never materializes. I know they were gone for part of the year due to travel restrictions, but even before and after that, they seem to be relegated to the "good hands" role in the company. I'd love to see them feature more prominently in the main event scene; particularly Pentagon.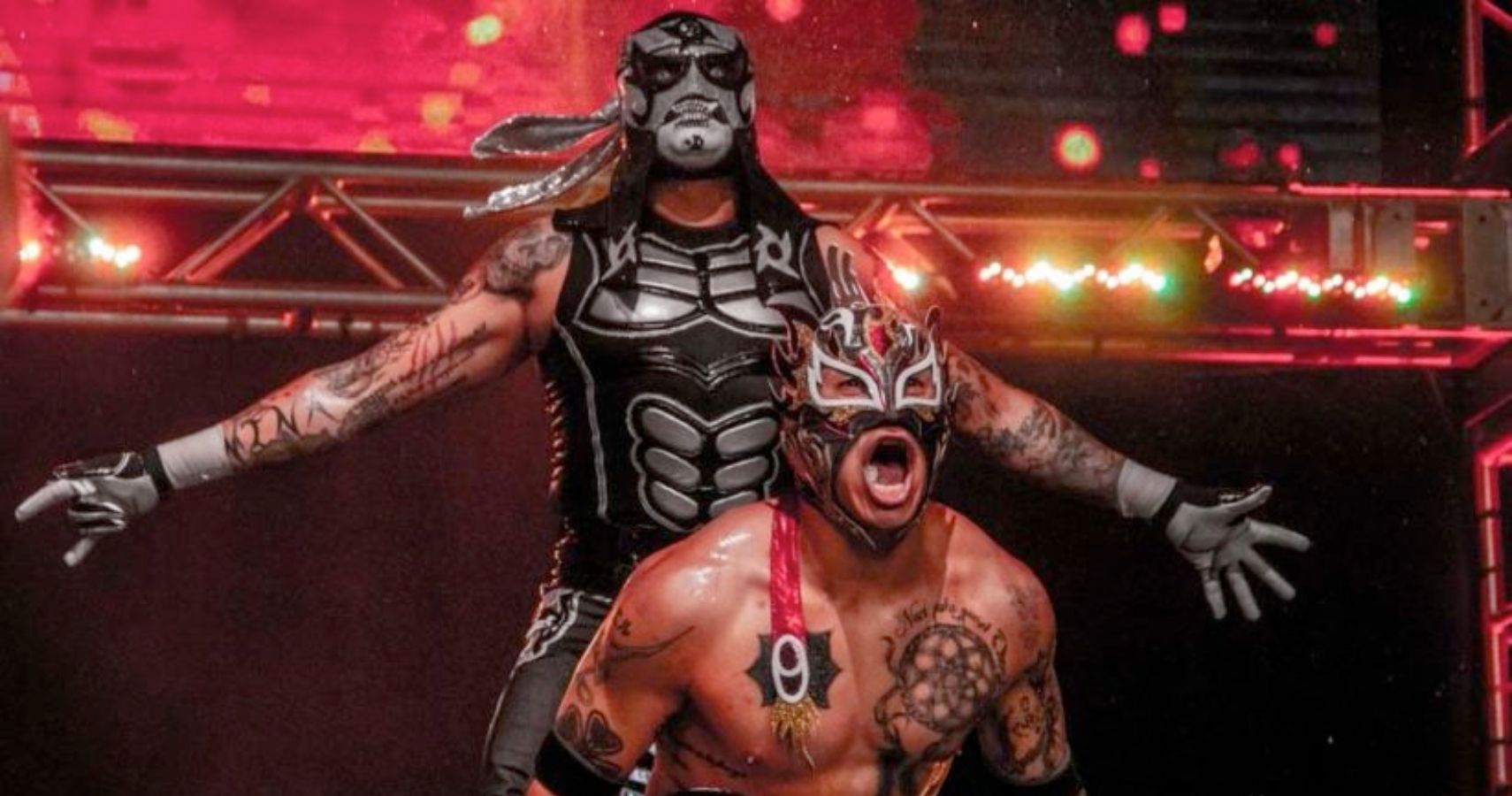 BEST FEMALE WRESTLER
5. Sasha Banks
4. Io Shirai
3. Jordynne Grace
2. Bayley
1. Asuka – My eternal love and respect for Grace and Shirai aside, this is pretty easily a two-horse race. Bayley and Asuka were dominant for long stretches of 2020. Asuka really shined at the start of the no-crowd era where he incessant yelling and taunting made her stand out against so many people just going through the motions. Bayley was the must-see heel that WWE thought Charlotte would be post-Mania; her work was so obnoxious, and she seemed to be putting her heart into it. Ultimately, I will give the edge to Asuka. She's just had better matches top-to-bottom. But this is really a 1A and 1B for me here.
BEST MALE WRESTLER
5. Kenny Omega
4. Keith Lee
3. Roman Reigns
2. Jon Moxley
1. Drew McIntyre – Boy, you just can't deny the year McIntyre has had, even with that weird little hiccup title reign of Randy Orton's. He was dominant in the Rumble by ending Lesnar's reign of terror there en route to winning the whole shebang. He humbled Brock at 'Mania in a way in which Reigns or Seth was never able to. And then he just took on all comers and has still looked strong doing it. He feels much more natural as a dominant face than Roman ever felt (though DAMN Roman could have won this for his last five months as a villain). Here's hoping he keeps it up.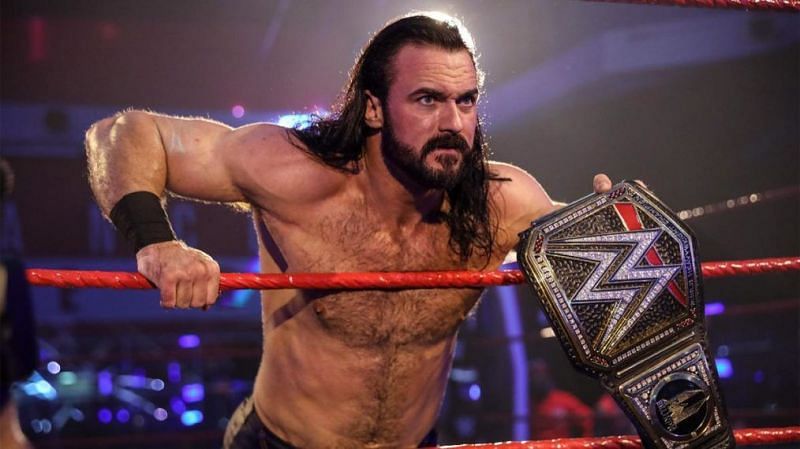 LARRY CSONKA MEMORIAL AWARD: HARDEST-WORKER IN WRESTLING
5. Cody
4. Xavier Woods
3. T-Bar
2. Bayley & Sasha Banks
1. Hiromu Takahashi – These are in almost no particular order aside from Hiromu. Look, I know he came back from his broken neck in late 2019, but we didn't do these awards last year. He came back from a broken neck and just, ho-hum, kept performing at the ludicrously high bar he's always set for himself. He's more superhuman than anything, but I'm sure he worked hard to get where he is. Sasha and Bayley were CARRYING WWE TV for several months this year, double-handedly making everything more worth watching. Snicker if you will at "T-Bar" and Retribution, but Dijakovic's Twitter game is working harder to make Retribution interesting than anything WWE Creative is doing. Xavier Woods worked his way back from a serious injury while also putting out so many fantastic YouTube clips on UpUpDownDown AND positioning himself for a gig with the returning G4 AND hosting a podcast. Cody just helps run the second biggest company in America when he isn't putting on intense and brutal matches with the likes of Brodie Lee and MJF.
---
All right; those are my awards. What are yours? Who would you have in each category? Let me know in the comments!
Here's to 2021 being a somewhat more normal year in the squared circle!
Until next time… take care!