It's draft time yet again, where the SWO partners with some other fantastic independent talent to see who can make the subjectively best list of a random pop culture topic!
This week, I pulled in our friends Liz from the Nerdy Bitches podcast, Ken from the Ocho Duro Parley Hour, and Marquee Mark from So Wizard podcast. We spitballed some idea before finally settling on our topic: BEST COMEDY MOVIES OF THE 2000's!
Our draft chat below is all handy-dandy in its color-coded-ness! You will find Nerdy Bitches picks in RED. The #ODPH is in GREEN. And Mr. Marquee Mark is signified by BLUE. As usual, I will be boring and basic in BLACK font.
And BY ALL MEANS, please check out all of these folks and their great shows! This draft was a blast, and their shows are all at least as good!
Check out Nerdy Bitches HERE, and follow Liz' author account on Twitter HERE.
Get your #ODPH fix HERE!
And So Wizard is available HERE.
Now… onto the draft!
---
Ok. My first pick is Spy with Melissa McCarthy and Jason Statham. She is a comedic genius, and Statham taking a comedic twist on all his big action/spy roles is delightful. A word of warning, the uncut version has a lot more dick than you expect.
She's like a really badass intelligence agent, but all of her aliases are like crazy cat lady, Mark Kay sales person of the year, etc. hilarious.
Hangover 1 – The most profitable and trendsetting comedy franchise in the last 20 years. Look at the stars it made & how it set the tone for the rated R comedy since.
I love Dr Ken in that movie (and everything else). The rest never quite clicked with me, though I see the dude appeal.
Spy is… an odd choice for #1 overall!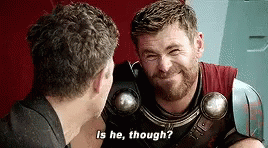 I can say it's not even on my board, BUT I have admittedly never seen it.
You are missing out!! It's really funny. Listening to Jason Statham intensely talk about all of the ways he has almost died and they get more and more insane is genius.
Pending Mark's first pick, I have a strategy for my corner picks that is either brilliant or moronic.
My first pick out the gate is 2004 Shaun Of The Dead! It somehow managed cover a few different genres while still being laugh out loud hilarious.
Well. There goes my strategy! So NEVERMIND I GUESS.
What was GOING TO HAPPEN was that I was going to use the last pick of the first round and the first pick of the second round to take Shaun and my actual pick here, HOT FUZZ. I was hoping to make it so fans wouldn't have to choose between the two. But now I can't!
Anyway, Hot Fuzz is likely my favorite movie ever. It is just as smart as Shaun, but a little zanier, and the characters are more likeable. I have seen it countless times, and I just love it. It slayed me in theaters and I never find it anything less than riotous when I rewatch it.
Now I need to reconsider my follow up pick here so give me a few minutes to look at my board again!
But that is fine because the #3 movie on my list is still here, so I will make a slight reach for IDIOCRACY. Hilarious and scarily prophetic of at least the last few years to some degree, Idiocracy holds up entirely well. Another movie that, like Hot Fuzz, I can watch over and over and never not laugh at.
In order to stop Liz from pulling a Melissa McCarthy straight flush, I'm picking "Bridesmaids". Easily the funniest thing that McCarthy and Kristen Wiig has ever done.
Anchorman – Will Ferrell's best role.
Yeah… I didn't think that was going to come back around to me. Oh well!
You took my Hot Fuzz second pick, couldn't wait on Anchorman.
Fair enough!
Ok, my #2 pick is Grandma's Boy.
Raunchy, hilarious, and full of one-liners and a weed smoking chimp.
And Mark did snake my Bridesmaids pick. #3 is Super Troopers. I have been quoting it nearly daily for years meow.
Super Bad – every decade needs a great coming of age story. Who better to tell it than McLovin?
My #3 is the holiday classic Bad Santa.
Excellent pick!
It's a shit show that most female-led comedies are marked as "romantic comedies". Now I need to do a show about that nonsense.
I have to be honest: you guys are making me self-conscious because you are drafting flicks that didn't even make my LONG list! I'm worried I am that out of touch.
Okay, so it's my 3rd and 4th picks, and the entire top of my draft board is still intact, but now I feel like I done goofed.
Oh well, stick the board, Stew! Have faith in the system! With my third pick, I will take one of the few Oscar nominated comedies of…well… ever. JOJO RABBIT. I took PTO from work one day JUST to see this because it was the last day it was going to be in a theater near me, and I didn't regret it at all. It's funny as hell, but man does it turn on a dime halfway through.
And to start off the 4th round, I'm going to stick to my original Edgar Wright Does No Wrong strategy and take SCOTT PILGRIM VS THE WORLD. Visually brilliant, chaotic, and ceaselessly funny.
Scott Pilgrim is a flat out classic! Now I'm going to start digging deep into the bag. My next pick is Black Dynamite!
Both of those are great films. Actually had those picked for late round sleepers. Gonna go Tropic Thunder.
Ah, nuts. I was hoping to steal Tropic Thunder in a bit. Curses!
I've not seen half these movies and now I'm questioning my whole life.
You are the negaverse version of me!
Alright, my 4th pick is The Heat with Melissa McCarthy and Sandra Bullock. Best Buddy cop movie ever and always makes me want to hit someone in the face with a phone book.
My fifth pick is a little more subtle with Best in Show. Christopher Guest and his merry band of Canadian superstars.
#5 – Old School. Modern day Animal House.
Old School was on my list too.
Oh, Best In Show was a good pick. That was coming up on my board.
I just binged all of Schitt's Creek, so it was fresh in mind.
You guys are getting some good ones. My number 5 is purely for my co-host…..MEAN GIRLS. He'd kill me if I didn't put this on.
Great choice.
So does that bring me up to my Final 2? Let's see… For my 5th pick, I'm going to go with a personal favorite from one of my most loved genres, horror-comedy. So I'll be relieving the list of THE CABIN IN THE WOODS. It's about as great of a 50/50 Horror/Comedy split as you are likely to find, and my wife, who hates seeing movies in theaters, even watched this twice during its initial run.
And for my last pick… ugh, there's so much left! JAY & SILENT BOB STRIKE BACK. I know it didn't have nearly as much to say as the flicks that came before it, but damned if I don't think this movie is a riot.
Get out of my brain Stew!
My final pick is just for me and 3 other people that's seen this movie…. MYSTERY TEAM. Absolute ridiculous movie.
That's with Ben Stiller right?
That is Mystery Men.
Exactly Mystery Team stars Donald Glover and Aubrey Plaza.
Right…then def haven't seen it.
Final pick: This is the end?
Yep, this is it!
No, lol, that's my pick.
HA! Okay, I get it. The Seth Rogen flick.
Highest grossing comedy of that year.
Was it really? Wow. I saw it in theaters, I guess. I liked it more than I thought I would. The Channing Tatum bit was great.
Yeah, same opinion. It was a sleeper with me.
WAUGH. You reminding me of Seth Rogen made me realize I forgot to put 50/50 on my board! I loved that movie.
Ok, for my last pick, I'm going with one that surprised me with how funny it was and because I watch it over and over and still laugh hard… Thor: Ragnarok. I know it's not a traditional "comedy" but it's funny AF and it has been on every list of comedy movies I looked through.
Thanks for including me! It was fun playing with you guys.
Agreed. This was a lot of fun.
Yeah, this was fun. Now my Letterboxd Watchlist has a few more movies added to it.
---
NERDY BITCHES
#ODPH
MARQUEE MARK
STEW
---
Congratulations to the #ODPH for winning the voting over at Twitter, even if it pains me to lose to a team that had Superbad, which I thought was terrible! I can take it, though.
We have more drafts to come, as always. Stay tuned for our next draft: The Best TV Shows To Debut In The 2010's!
Until next time… take care!