My wife wants us to paint our bathroom.
I sometimes worry that she has forgotten who she married. There is nothing in the world I would rather do than nothing. Every so often she has grand designs on some project or another. She'll ask "Do you want to [do a thing I don't want to do] today?" as if she doesn't know the answer.
(The answer is that I don't)
She argues that every single wall in our house is the same shade of gray. There is no variation anywhere. There is gray, and that's it. We bought a house that was painted on one can of paint, I think.
I had never noticed this before because who really acknowledges paint that much? Probably everyone but me.
I tried to negotiate.
"We can paint the rooms if we can make each room a different garish color. Cyan here, red there, Seahawks green elsewhere. Some orange and lavender, too".
She said no.
(I figure if I'm going to change something I don't notice, I should change it to something I WILL notice)
Our compromise is that we are painting the bathroom. Like she wanted.
I did get to pick cyan as the color, though!
Kind of. I liked a cyan leaning more towards powder blue. She liked one that hints more at turquoise.
We chose ("we" chose) the latter.
Anyway, as I write this, she is up putting glitter wallpaper on the wall of her poledance room. My favorite home projects are the ones she does without me while I pretend not to notice she is doing them.
---
MOVIES
I had a fantastic run of movies dating back to having seen A Quiet Place in the first half of the month (6/12) through the original Dawn of the Dead on 6/17. This was halted dead in its track when John from Pint O Comics asked me to watch SpaceHunter for a video review.
I always get a kick out of my viewing patterns. From 6/18 to 6/25? One movie. Over the next two days? Four. Maybe more! I might watch the third Naked Gun movie after I write this!
(EDIT: I did not)
The Naked Guns still mostly hold up, even if they seem as juvenile as they are when you watch them as a full-fledged adult. There is a bit of respect to be shown for a movie that doesn't say no to any joke. Those flicks are just gag after gag after gag, and more land than miss. Honsestly? The whole baseball game that makes up the climax to the first flick is GOLD.
Three stars is probably a bit high for The Conjuring 3 considering that franchise has jumped the shark to the tune of including an evil human who has magical dust… but it was under two hours and kept me engaged. And Patrick Wilson and Vera Farmiga just work SO DAMN HARD to lift that franchise up to their level. You have to respect that.
Django Unchained became my second Quentin Tarantino movie to score a 4.5 (Inglourious Basterds was the first). QT remains the most uneven filmmaker on the planet as far as I am concerned. My scores for his flicks are all over the map (I've only seen six of his pictures so far, but I have two 1.0's, two 4.5's, a 2.5, and a 3.5). I might as well get the last four in someday and see where they fall.
Both Dawns of the Dead are so damn good for entirely different reasons. One has a mood that disarms you by how rapidly it shifts from hopeful to hopeless and back; the other is just a crazy zombie horror-action flick. And it's funny that aside from being inside a mall, they are entirely different movies. I really like the James Gunn and Zack Snyder took just the barest bones of the original, made an entirely new product, and still honored the predecessor by calling their movie a remake.
As for the rest: The Nice Guys made me laugh out loud several times, which is a great way to disarm the viewer for the surprisingly good neo-noir tale it spins. Homewrecker was very amateurishly made, but it was okay, I guess. There were parts I really didn't like, but the acting was on point for an indie thriller.
---
READING
In the back half of the month, I read some more of the manga I had bought and started in the first half.
The Promised Neverland's first volume really caught me. It's weird to me that I have a relatively hard time accepting modern independent comic books because I can't get the idea out of my head that if I am reading a COMIC BOOK, I want SUPERHEROES. But I love manga like this, which is outside of that genre. I really can't explain it. I feel like I look at modern indie comics and just think "this is a rip-off of what manga has been doing for decades".
And then I feel like a hipster.
The premise here is that there is an orphanage and three central protagonists who accidentally discover their home and their "mom" are not what they've been led to believe.
TPN joined Komi Can't Communicate as books I enjoyed enough that I went right out today and bought volumes 2 through 4 of each. I'm definitely sticking with those series for the time being.
Nichijou suffered for the same reason I initially went in on it: similarities to Azumanga Daioh. I could never get that series out of my head as I read Nichijou, and the latter was just nowhere near as good. It LOOKED so much like it, but the heart and wit weren't up to what I wanted from it. Of the books I purchased, that's the one I most definitively am backing out on right away. Too bad.
I should just read Ken Azuma's other book sometime instead.
So that's four down, with Blue Exorcist and Full Metal Alchemist still unread by the end of the month.
I also did another batch of comics for the Wizard Top 100 list, and but that got its own article here.
---
TELEVISION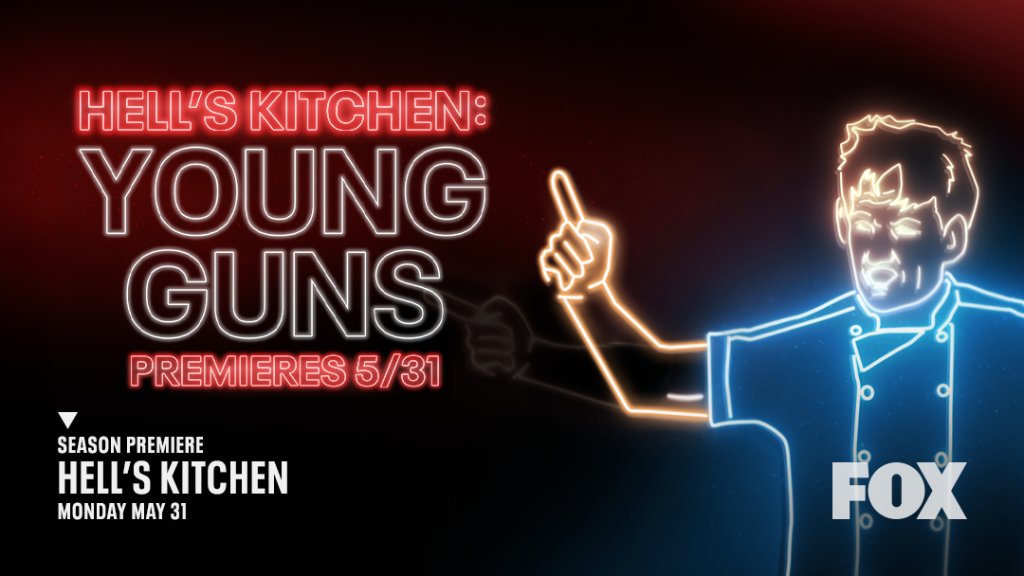 Holy shit, Hell's Kitchen is back already?! What is this show on, like three times a year?
It must be. Regardless, we will watch it. We're two episodes in so far on this season, themed for having competitors all under the age of 25.
I also gave the first episode of MODOK on Hulu a spin, but I didn't even get through the premiere. It just didn't seem that great. I didn't laugh or chuckle or really feel anything at all. I was hoping for something on the level of other animated comics-based shows like Harley Quinn or Invincible, but nope… pretty bland.
And, oh yeah, I kept going with Loki in the back half of the month. I will say that episodes two and three did more for me than the first. It all comes down to watching Tom Hiddleston play the role he was born to own. He is so effortlessly charming and fun. And he mystery the show is building is working for me, making me forget the aspects I didn't care for initially.
---
And that's it for June's recommendations! I really need to do some work on July's articles, whoof.
Until next time… take care!