Hello, world!
On October 9th, 2020, SWO Productions debuted to bring you entertainment reviews and news takes from the world of Pop Culture. Since then, I've been working moderately hard–hard-ish–to provide new content each and every day. And I greatly appreciate every single one of you who have taken the time to read and enjoy articles, lists, drafts, and more here at SWO Productions!
I appreciate you SO MUCH, in fact, that I'm going to make some changes starting April 1st, 2021–and it's NOT an April Fools Joke. This is really going to happen!
To be honest, this is how SWO Productions has worked since its inception: When I have a free moment in my day, I look over my saved articles, decide which one I want to publish that day, and… publish it. It was all very haphazard and random, and I never really kept a schedule. Everything was subject to my daily whims.
No more!
Soon, SWO Productions will have a set schedule that we will try very hard to stick to[, but almost assuredly won't]. It's the road to hell with my good intentions, sure, but it's also allowing for the fact that sometimes I do major wrestling show reviews. Hell, take April for instance: before the month is half over, we'll have had two nights of NXT Takeovers and two nights of WrestleMania to review! That's a lot of extraneous work that will, invariably, bump some things around the schedule at times.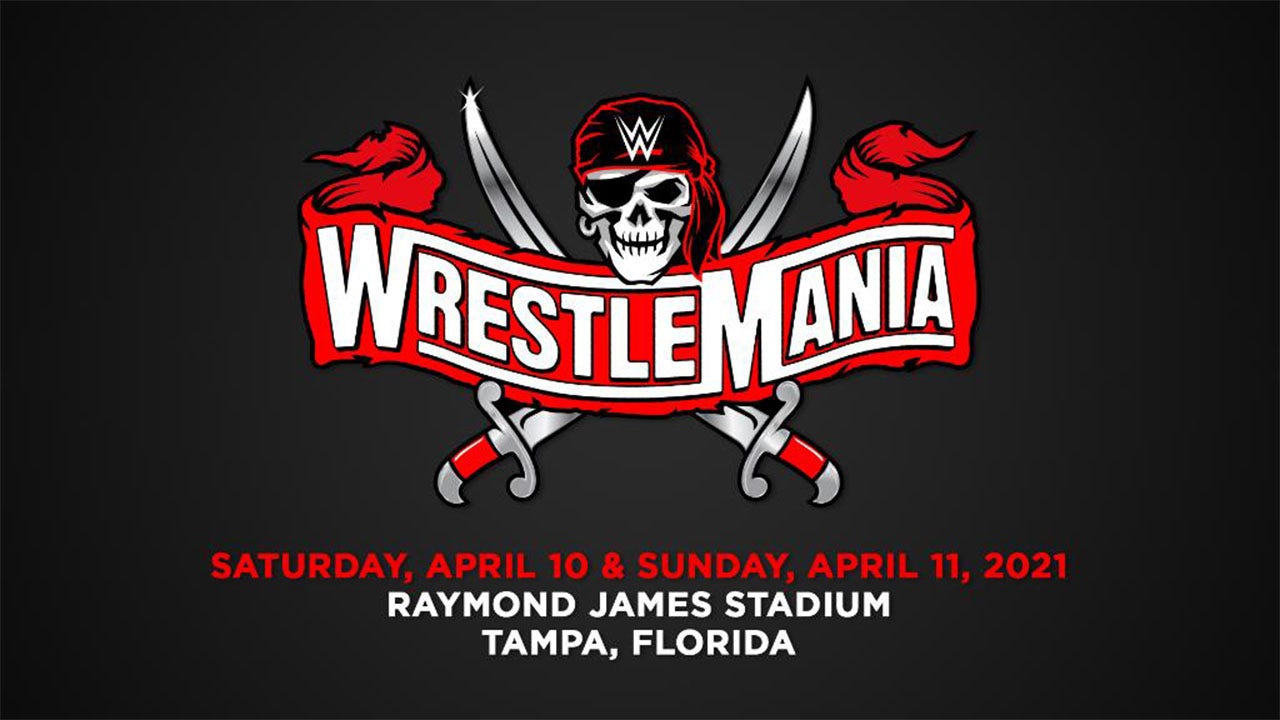 But as a skeleton (like that pirate guy up there), what will you be able to look forward to every month from SWO Productions? Well, let's take a look at our new calendar…
---
ON THE 1st OF EVERY MONTH: A new podcast episode, starting with our debut episode on 4/1/2021. The Stew World Order will review a different comic book movie, chosen at random by our guest for the episode! For more information, click HERE.
ON THE 2nd OF EVERY MONTH: A new volume of Stew's Reviews, my look back at classic comic book stories from the past.
ON THE 3rd OF EVERY MONTH: A new Top Ten list where we rank some items from pop culture and you give us shit about how wrong we are.
ON THE 4th OF EVERY MONTH: An update to Jabroniville's Image Comics Deep Dive where he reminisces about the history of the comic world's third biggest publisher and how they got where they are today!
ON THE 5th OF EVERY MONTH: The Pop-Tart Quest Continues! I continue my inevitable trek towards poisoning myself by trying out all of the Pop-Tart flavors I can get my mitts on.
ON THE 6th OF EVERY MONTH: Jab's ongoing review of Sailor Moon; one of the most popular and influential anime series from history.
ON THE 7th OF EVERY MONTH: A yet-unnamed new Classic Review series. This will change regularly. Sometimes you'll get a look at a classic wrestling pay-per-view, other times you might find a rundown on a non-comic book movie! TV show episodes, books, albums… who knows what we'll have to offer!
ON THE 8th OF EVERY MONTH: On the 15th anniversary of the year it was published, I'll start going over Wizard Comics's Top 100 Single Comic Issues list from 2006 and see how it holds up all this time later.
ON THE 9th OF EVERY MONTH: A yet-unnamed new Pokémon article series! We all know I love Pokémon, so now it's getting its own regular date on the calendar. Sometimes this will be a region review, others a top ten list. Jabroniville also has his breakdown on creating Pokémon as Dungeons & Dragons foes! All kinds of goodies here.
ON THE 10th OF EVERY MONTH: The Bret Hart categories. Sometimes just me, sometimes Jab and myself, and occasionally Wyntyr will be involved. We will judge the ever-important areas of Look, Skill, and Charisma for three to four wrestlers.
ON THE 11th OF EVERY MONTH: Our newly regular Deep Dive series! We will look at a new topic every month and give a break down on our thoughts. It could be a character from fiction or a toyline or something else.
ON THE 12th OF EVERY MONTH: On the dozenth day, we get a little fictitious here at the SWO. We will have an original piece of short fiction, be it a self-contained short story or a new chapter in an ongoing piece.
ON THE 13th of EVERY MONTH: Did you worry we forgot about Jabroniville's Disney reviews? We didn't! Your lucky number is 13 for all you Disney fans out there.
OR!
On those rare and extra creepy months that have a Friday the 13th, I will continue my Thirteen The Fridayth series where I talk Horror Cinema!
ON THE 14th OF EVERY MONTH: Entertainment Rex, my twice-monthly summary of everything I have watched, read, played, and listened to.
ON THE 15th OF EVERY MONTH: Our second podcast episode of each month!
ON THE 16th OF EVERY MONTH: Your second dose of Stew's Reviews for the month.
ON THE 17th OF EVERY MONTH: Another Top Ten List to get you all riled up and let us compare notes.
ON THE 18th OF EVERY MONTH: Picking up on a trend for the second half of the month? We are back to Jab's Image Comics History Lesson.
ON THE 19th OF EVERY MONTH: Just when you thought you had the pattern figured out, I switch it around on you. On the 19th, we'll present another SWO Draft.
ON THE 20th OF EVERY MONTH: Jab will back on the Sailor Moon bicycle.
ON THE 21st OF EVERY MONTH: Another yet-unnamed Classic Review.
ON THE 22nd OF EVERY MONTH: More Pokémon fun!
ON THE 23rd OF EVERY MONTH: Bret Hart Categories returns!
ON THE 24th OF EVERY MONTH: Our second edition of the new Deep Dive series.
ON THE 25th OF EVERY MONTH: Pop-Tart Quest continues.
ON THE 26th OF EVERY MONTH: The State Of The SWO Address! We look forward to what's coming up in the next month and what else is in store for the Order.
ON THE 27th OF EVERY MONTH: Jabroniville's hike down Disney memory lane.
ON THE 28th OF EVERY MONTH: Entertainment Rex!
---
Look at all that fun coming your way. I can tell you're excited. Who wouldn't be?
Will there be other changes coming, too? Who is to say?
(I mean… me. I am to say. It's literally all my decision)
Stick around in a few days and find out!
Until next time… take care!